Philosophy
Philosophy and holiday proposal offered by the Delpero family of Baita Scaia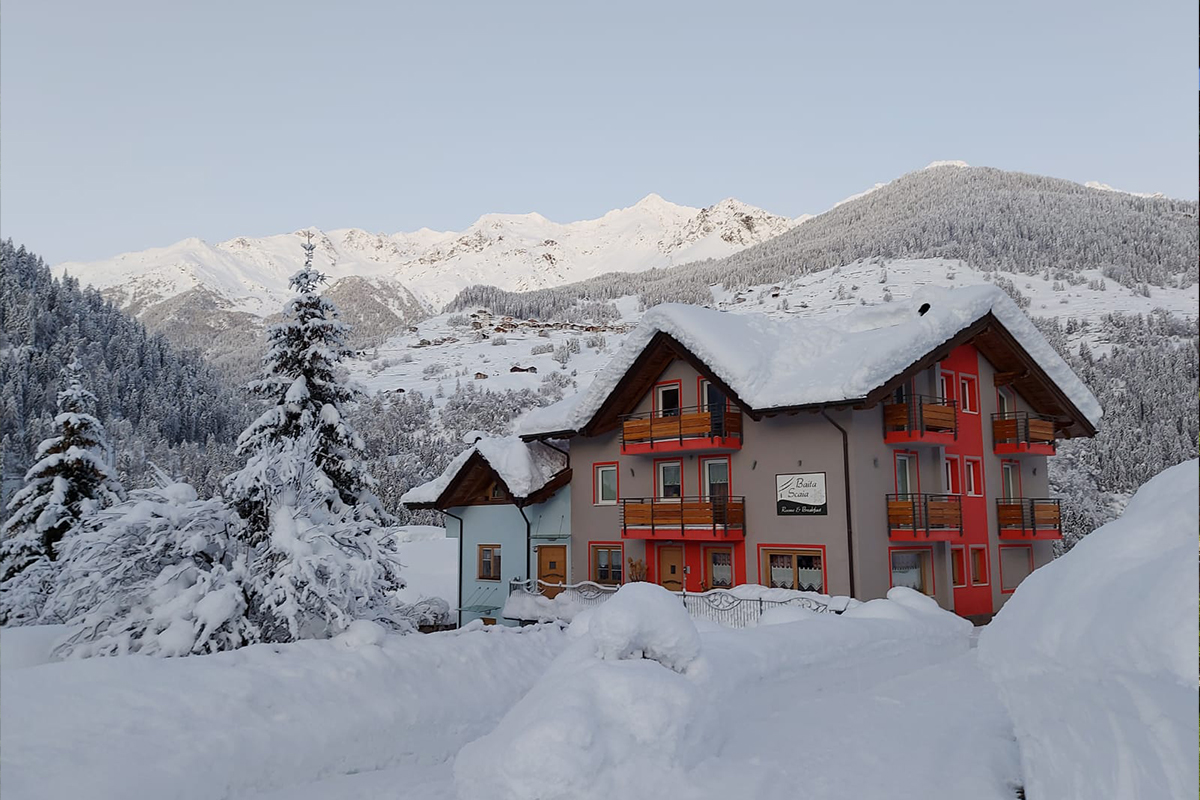 A FAMILY TRADITION
Comfort & relax
We are Alberto, Tiziana and our two sons: the Delpero family called "Scaia", family nickname and dialectal term that indicates a flat stone that was used for the construction of mountain farmsteads. After a positive experience in the restaurant industry, we propose ourselves in the hospitality sector by making our house available to people who love the mountains and want to know its hints. Here you will find simplicity, privacy, kindness and friendliness, and you can fully enjoy the beauty that surrounds us in the heart of the Stelvio National Park.
WITH THE TYPICAL HONESTY OF MOUNTAIN PEOPLE, WE BELIEVE THAT YOUR SATISFACTION IS OUR GRATIFICATION.
We are always available to show you routes, paths, curiosities, traditions and anything that may interest you so that your holiday is full of emotions and you can bring an unforgettable memory in your heart.
Breakfast
AT BREAKFAST WE ARE ABLE TO ESTABLISH A CONFIDENTIAL RELATIONSHIP WITH OUR CUSTOMERS MAKING THEM FEEL AT HOME.
In addition to offering genuine products we offer local and genuine products to create a synergy with the small companies in the area, which you can visit during your stay.
IN THIS PERIOD, FOLLOWING THE COVID EMERGENCY, BREAKFAST IS NO LONGER A BUFFET BREAKFAST BUT IT IS SERVED AT THE TABLE
Ecology
The respect for the environment in which we live has led us to make ecological choices in the construction of our building. The structure is equipped with a photovoltaic system for the production of electricity and a solar panel system for the production of hot water while the heating is guaranteed by a wood boiler. The windows and doors have low heat emission and are equipped with sensors to prevent heat loss. The bulbs are energy-saving and in the common areas they are equipped with motion sensors to allow lighting only when needed. With extreme care we differentiate waste and we invite guests to do the same, providing them with different containers for glass, paper and cardboard, plastic, cans, organic, tetrapak and providing our assistance.